Catherine Muller - Digital Content Creator
Based in Johannesburg, Catherine Muller has a Masters with commendation from Bristol University (UK) and has worked in the television industry for 27 years filming in diverse communities and making content for the SABC, M-Net, BBC Studios and Channel 4.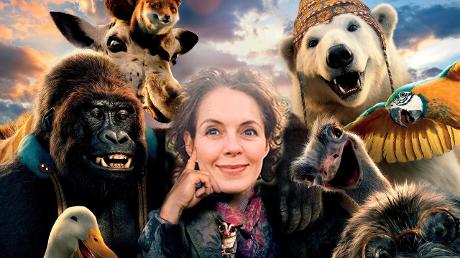 In the educational television sector career highlights include being series director on Get Real which was awarded the NHK Japan Prize for Courage in Depicting Youth in Difficult Circumstances as well as live action series producer for the multi-award winning Takalani Sesame. As such, she is a filmmaker with a thorough understanding of what it is to shoot in the local South African context.
Catherine has worked on factual television shows such as Take 5, Zola 7 as well as Total Soccer, detailing links between the anti-Apartheid struggle and football during the 70s and 80s. She has also created long form documentaries such as Very Fast Guys (screened at the Ten Years of Freedom Festival in New York).
Catherine works as a tutor for Wits University's School of Journalism teaching a two-week intensive visual story-telling course with Indra de Lanerolle (former BBC producer.) Being able to operate solo - able to shoot, direct, write and edit - means that pricing remains competitive.
Contact us for our rates and services.